Experts in opioid use disorder treatment
MEDICAL DIRECTOR & PHYSICIANS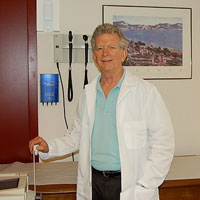 All of our physicians are certified by the American Society of Addiction Medicine. We also employ an Advanced Practice Nurse who is under the direct supervision of the staff physicians. The physicians provide the following services for patients:
Conduct admission physical examinations and drug abuse assessments
Psychiatric assessments when indicated
Medical assessments and referrals
Reviewing patients' admission lab results
Methadone and Suboxone dose management
Evaluation for and prescription of ancillary medication when indicated
Coordinate medical treatment with the counseling and nursing staff
Coordinate medical care with outside physicians when necessary
Annual patient evaluations of treatment progress
Discharge planning
COUNSELORS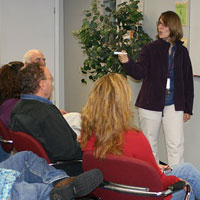 Our counseling staff consists of Masters level and Bachelors level therapists.  Also among our counseling staff, we have individuals whose personal life experience and technical training (seminars, in-services, training programs) make them uniquely qualified to provide services to the substance abuse population.
Among both these identified groups, we have counselors who are certified addiction specialists. All professional staff members providing clinical services at CAP are certified, licensed, or working toward certification or licensure by one or more of the following:
IAODAPCA, in Illinois, as Certified Alcohol and Drug Counselor
(CADC)State of Illinois Licensure:
Licensed Professional Counselor (LPC)
Licensed Clinical Professional Counselor (LCPC)
Licensed Social Worker (LSW)
Licensed Clinical Social Worker (LCSW)
State of Maine Licensure:
Certified Alcohol Drug Counselor (CADC)
Licensed Alcohol and Drug Counselor (LADC)
Certified Clinical Supervisor (CCS)
Licensed Professional Counselor (LPC)
Licensed Clinical Professional Counselor (LCPC)
Licensed Social Worker (LSW)
Licensed Clinical Social Worker (LCSW)
Addiction Counselors
Each patient in the methadone program is assigned to a counselor and must meet with that counselor on a regular basis to monitor progress in treatment. At CAP we believe that methadone alone will not be enough and that the patient must make changes in their lifestyle in order to remain illicit drug-free. Counselors help patients work toward achieving goals, develop skills, and modify behaviors that can help prevent relapse.
NURSES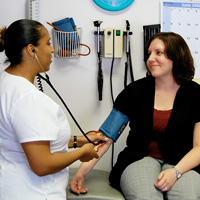 The nursing department at CAP has been built upon integrity and ethical conduct, which guides how we serve our patients. All of our nurses are licensed professionals. Our nurses are patient, sensitive, respectful, and attentive listeners.
Nursing services include but are not limited to:
Dispensing of medication
Free Hepatitis A & B Vaccines
Blood Pressure Checks
TB Screening
Free Flu Inoculations
Health Referrals
Your intake day will include a brief physical assessment, which will include blood work and urinalysis.
SUPPORT STAFF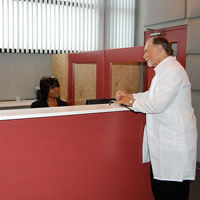 At CAP clinics, you will be treated like a patient, not a number. Support staff members greet patients, collect fees, manage physician appointments and help you connect with your counselor.  They also ensure a safe and clean environment for our patients and staff alike. If you have private insurance, we will be happy to assist you in determining if reimbursement for your treatment is possible.